TGIF !!!!
The weather has been awful, raining non stop, freezing and with the new variant we have been indoors most of the time.
January is Walk Your Dog Month and Layla is in heaven as all the Christmas Trees are on the sidewalks so all she does is smell
and pee on them LOL.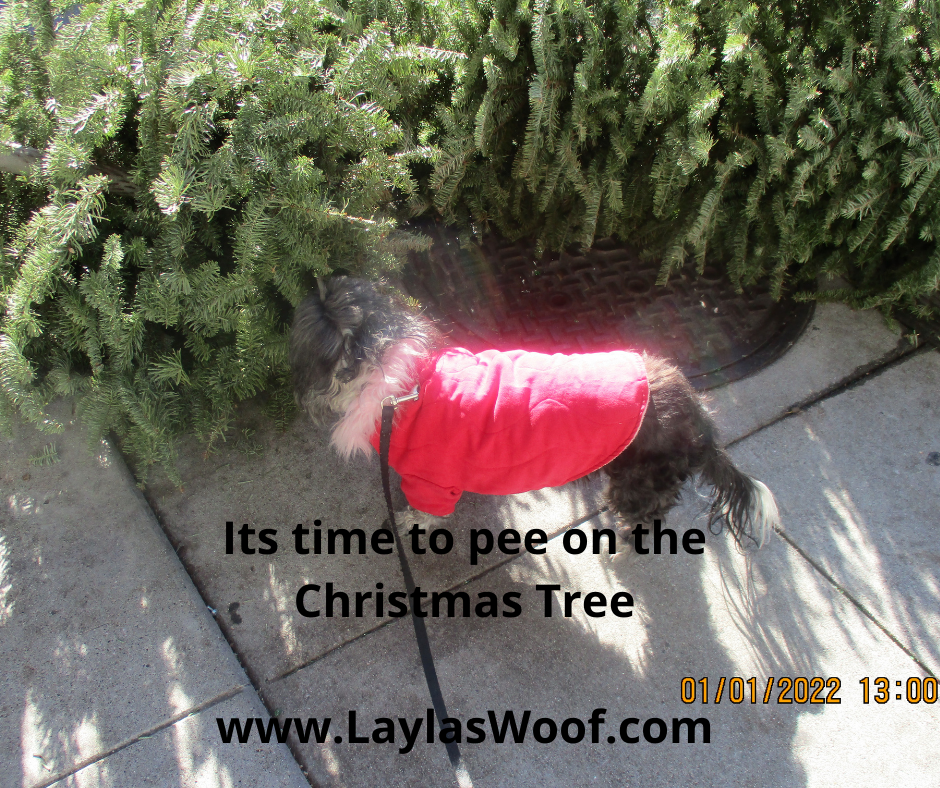 See video below of her helping me with the housework.
When there has been a break in the rain and the sun peeks out I have taken her somewhere to give her some fun. Last week I took her to the promenade, which was awesome, chilly but sun shining, and she was in her element running around and me running after her so she did not go far. I had taken tea with me but never got to drink it as I could not sit down for too long, but it was worth it as she had so much fun and that is all that counts.
See the video below of her happily running, I leave the leash on her so that I can stand on it which makes it easier for me to catch her.
On top of it all Layla now has an ear infection which I was lucky to get her into the Vet and get it sorted out, 200 plus dollars later she is slowly getting better. The vet is really impressed with Layla's over all health for her age so am relieved.
Today we went to my friends garden, it was cold and misty but it was great to sit outdoors for a bit and Madam was in her element.
See below the video of her moaning for treats, I give her freeze dried raw kibbles as treats as she loves them.
So, the beginning of the New Year has been very quiet, nothing exciting as such but I am blessed to have a happy healthy little girl.
We hope you all have a safe healthy New Year
With love from Layla