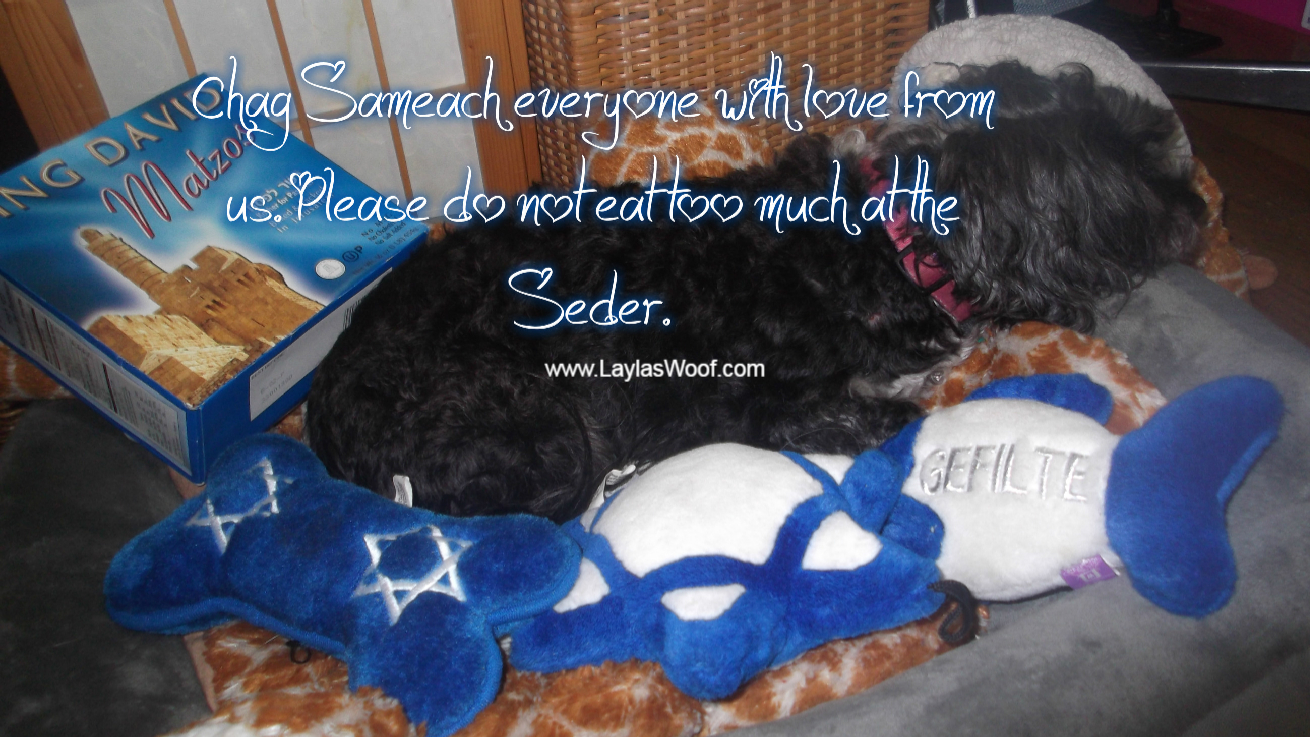 TGIF !!
Good morning fur friends,
Happy Passover to those that are celebrating, it is a time when families get together to celebrate freedom, the story we read is from the Haggadah and tells the story of how Moses led the Jews out of Egypt from slavery.
This year it is especially special as we are seeing the light at the end of the tunnel, freedom for us with the vaccines. We hopefully will be able to go back to a normal life, what a great feeling to be able to hug our friends, see our family and celebrate the holidays together. I am getting my first vaccine today and I am really relieved.
There are many customs and foods we eat on this holiday plus for one week we do not eat bread, cookies or anything that rises when baking. It depends also on what country you come from as to what you can eat or cannot eat which is a long list and can be complicated sometimes.
In the very religious homes the women clean out the kitchen of all non Passover foods which they sell to their neighbors or burn, they have cutlery, crockery and cooking utensils for the Passover only, and before Passover starts they go around the house with a feather to make sure there are no breadcrumbs anywhere. Passover starts at sunset and all cooking is done before then and kept warm, there is no cooking done on Passover evening so that means loads of cooking and preparations beforehand.
The reading of the Haggadah can take up to 4 hours during which you drink 4 glasses of wine, and then when it is over you stuff yourself with food as you are starved.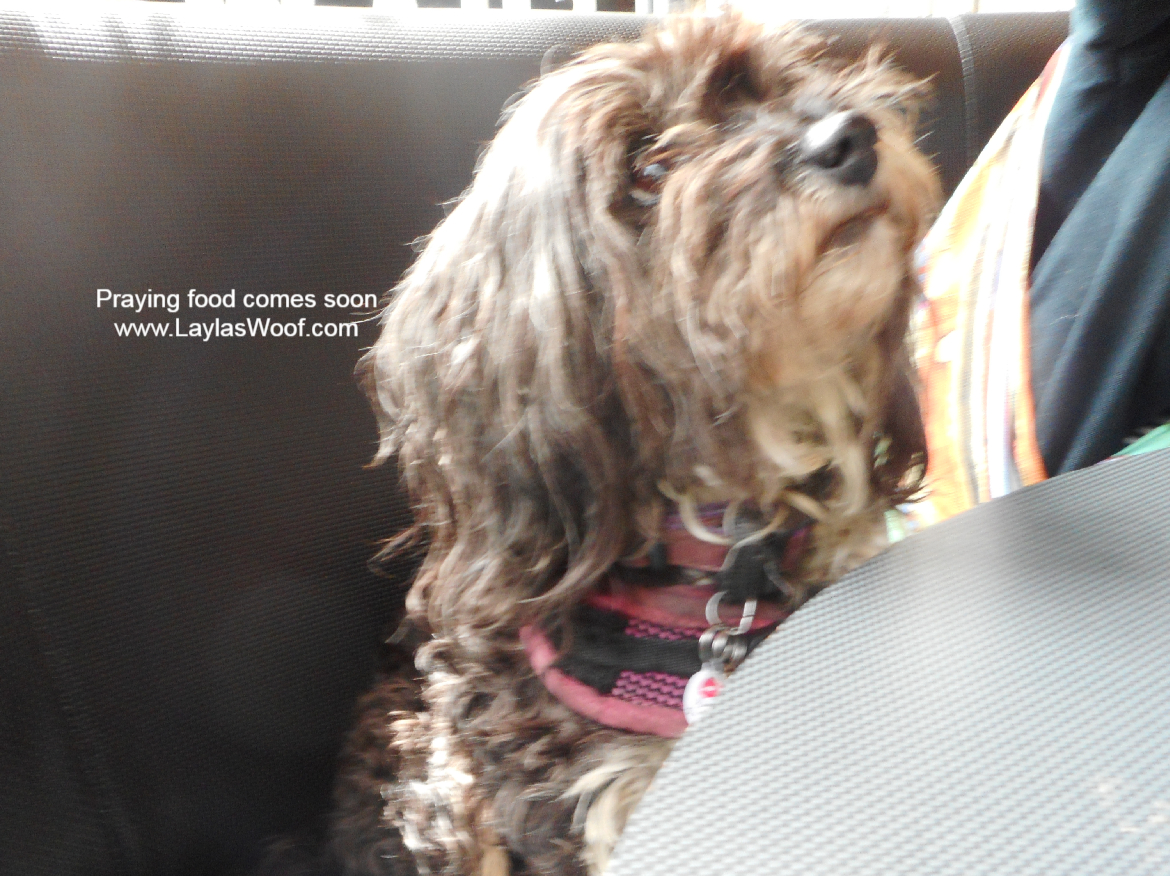 My favorite food of course is the chicken soup with matzo balls yummm
It is a wonderful holiday as there is a lot of singing also and I remember growing up when my grandfather read the whole Haggadah in Yiddish not Hebrew which was very special.
So it is not easy to be on a diet LOL and I have put Layla on a diet as she is a couple of ounces overweight which I want her to lose. She is not a happy girl at all and stands at her plate moaning for food. Being a Jewish Mom it breaks my heart but her health comes first so have now divided her meals into three tiny ones to keep her happy. Treats have been halved also so the Brat as I call her now makes me feel guilty all the time with her moans LOL.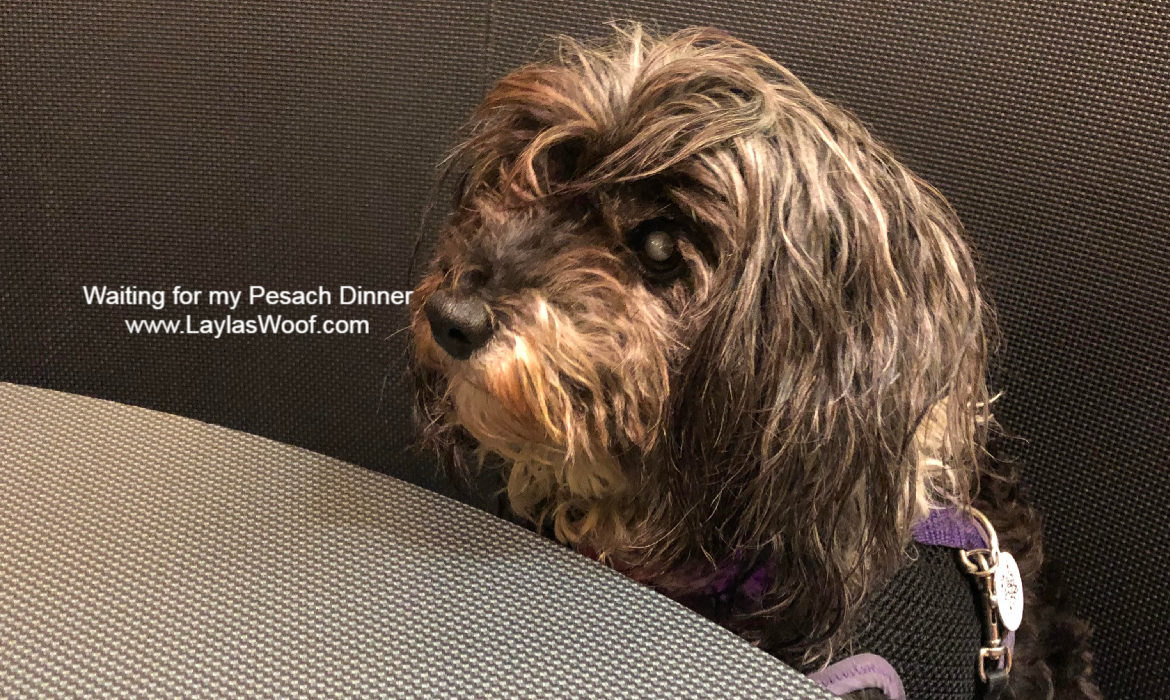 So Layla and I would love to wish all our friends Chag Sameach (חג שמח) which is Hebrew for Happy Holiday,
Be safe and take care
With a woof and love
from Layla