Hello fur friends,
It is 4 days away from Valentines Day or as Mom calls it chocolate day, and she told me she is going to spoil herself with a chocolate. I think I should be spoiled and not her but hey she does deserve it sometimes.
Mom and I had a long chat this week about Valentines Day and how I do not need anything as I am a spoiled brat but how the animals in shelters need to be loved also so we decided to put a package together of goodies and we going to drop it off at one of the shelters.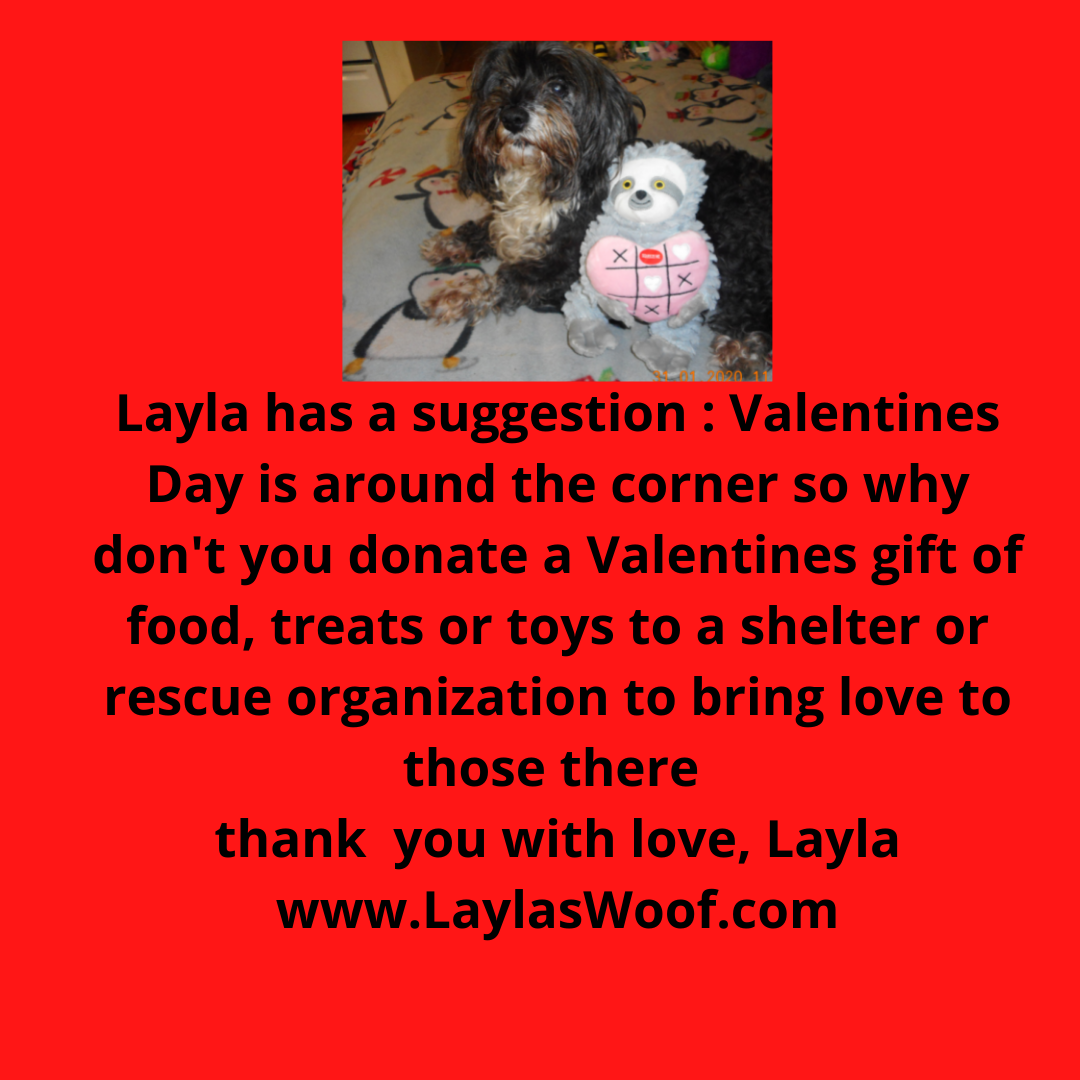 Those animals do not deserve to be in shelters but in warm homes with lots of love but we humans are to blame for that so as Mom says those caring humans who are speaking out for them must make sure also that they are spoiled on Valentine's Day with love.
We are asking all our fur friends to please go to a shelter and donate food, treats or toys so that the animals can feel special love also. What could be better than seeing the smile of a dog or cat being spoiled like we are, it is a blessing.
I have a question? Who wants to be my Valentine?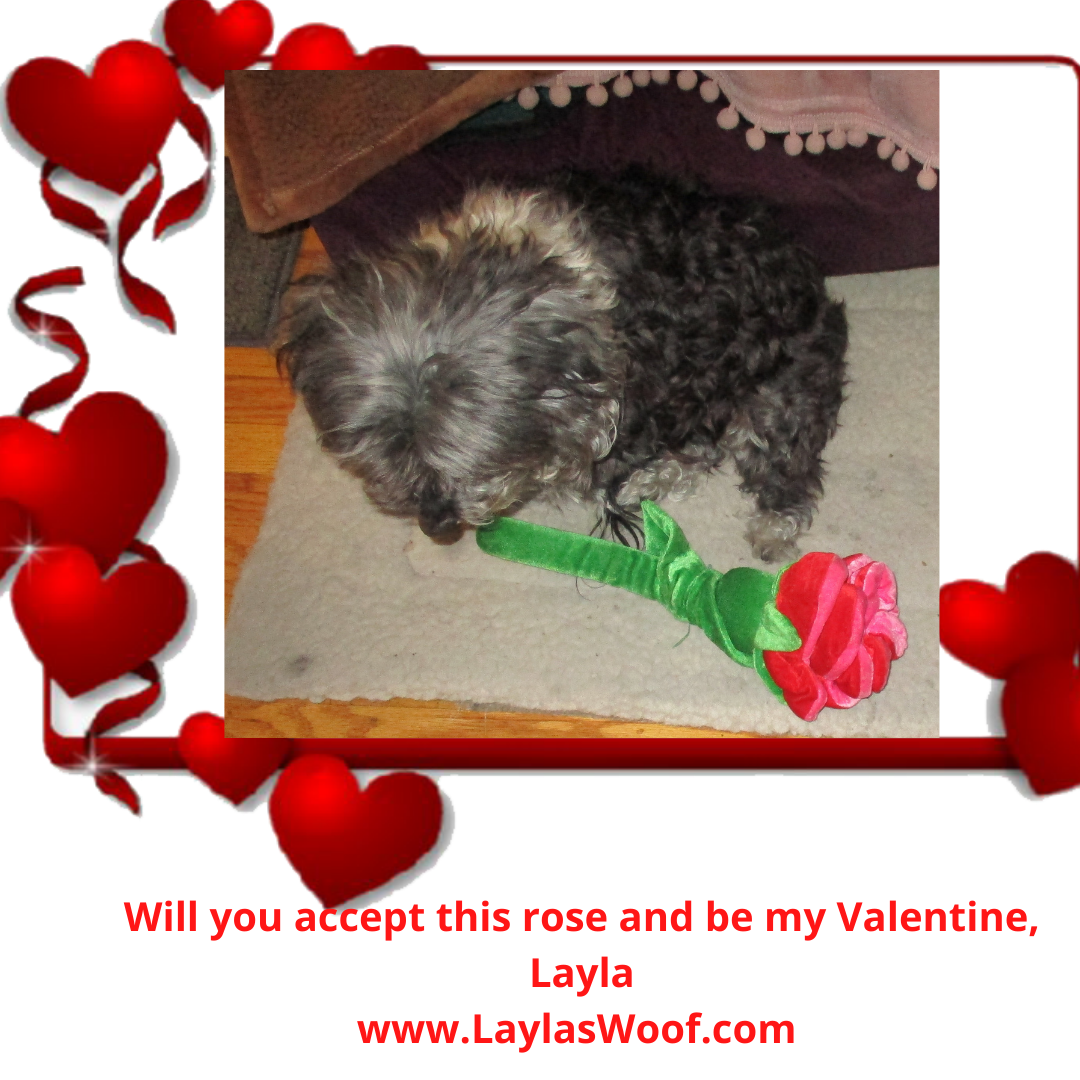 Happy Valentines Day everyone, make sure you spoil your Mom or Dad with lots of licks and being good,
With woofs and love from Layla